About Us
We are disrupters...
Fam Foolery is disrupting the way the world thinks about play. The social enterprise leverages the power of play and education to bridge collaboration, community and cultural competence
Learn More
THE ULTIMATE GAME NIGHT EXPERIENCE
The Creators of Trap Snatch
"TRAP SNATCH" THE CARD GAME FOR THE QUICK & SLICK
Video
Trap Snatch Now Available
Trap Snatch The Card Game for the Quick & Slick
TRAP SNATCH® ORIGINAL EDITION
Experience the ultimate game night withTRAP SNATCH® the guessing game for the culture formerly known as Trap Wars.  The rules are simple and easy. Get your team to guess the word on your card the quickest without using "Trap" words...or your card just might get SNATCHED! That's where the fun (and the pettiness) begins.
Buy Now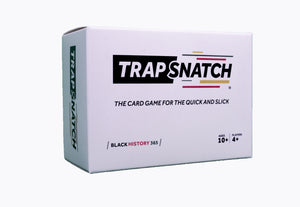 TRAP SNATCH® BLACK HISTORY 365 EDITION
The newest edition of TRAP SNATCH® Black Histroy 365 is the only game that makes you laugh as much as you learn. You'll walk away from each round feeling empowered as we correct misinformation and share the infinite accomplishments of Black people in global history. The best part is that even if you're not a history nerd (yet) you can still win!
BUY NOW
Fam Foolery Experiences
We lead teams in a fun, innovative and unforgettable experiences that convene community building, cultivate collaboration and celebrate culutral competence.
LEARN MORE
This section doesn't currently include any content. Add content to this section using the sidebar.
WHAT PEOPLE SAY
Testimonials
Kj Smith
Actress, Tyler Perry's Sistas
"I really love this game! I play it every chance I get. We really needed something like this"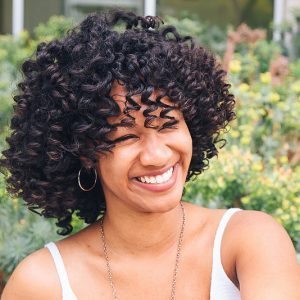 Tyree Elaine
Comedian & Writer, The Last OG
So much fun! It's like a Black version of the game Taboo I love that it's so compact. You can take it anywhere
Herb Howard
Radio Personality, WVON
Trap Snatch is my new favorite game! We need to make this a household name like Monopoly and Uno
ESSENCE
"...a game that truly centers our specific cultural experience"
VIBE
"...the F.U.B.U Taboo…our new favorite Black-owned game…"
Brian Hence
National Membership Chair
"The Fam Foolery game show experience is everything! It was fun to see them use the game to help us build community"
Staff
Twitter Corporation
"The best part of Fam Foolery game nights is the pettiness"