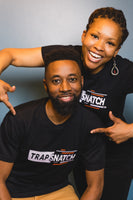 ABOUT US
About fam foolery?
Fam Foolery is on a mission to change the way the world thinks about games. At the end of 2018, after suffering a tragic loss, husband and wife duo Chris and Rachel Gregoire found playing games with family and friends to be healing.
Today, the couple's social enterprise leverages the power of game play and education to cultivate, convene and celebrate culture. They use their game TRAP SNATCH ® (formerly known as Trap Wars The Urban Game Night Experience ®) and other tools to facilitate innovative educational programming that foster inclusion and belonging within teams. With Chris' engineering background and Rachel's expertise in DEI education and professional development the pair make the perfect team.
Historically, 94% percent of the top selling card and board games in the U.S. have been created by White men. By creating Trap Snatch, Chris and Rachel aspire to help close the gap in games that celebrate cultural difference. They also hope to introduce people to a healthy approach to reducing anxiety during stressful seasons of life.
Today, their premerie game, Trap Snatch, has been played by thousands around the nation, including the cast of Tyler Perry's show Sistas. In recognition of their work, Fam Foolery has been featured by media outlets including Essence, Vibe, iHeart Radio, CBS News, Blavity, the Grio and more.
VISION
A world where people are proud of who they are individually yet possess the understanding of others to unite and thrive in collective power
VALUES
Innovation
Belonging
Empathy
Community
Inclusion
FUN FACTS
Cast Members, KJ Smith and Devale, of Tyler Perry's show Sistas went live playing Trap Snatch on Instagram Live
FUN FACTS
Fam Foolery hosted the National Urban League's Young Professionals winter holiday party and Twitter Corporations Black History Month celebration
FUN FACTS
Fam Foolery was recognized as one of iHeart Radio's Brilliantly Black owned Businesses
MISSION
To leverage the power of games and education to reinvent how people cultivate, convene and celebrate culture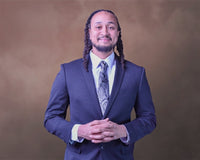 Roshaun bowens
Co-Principal & SEL Expert, Epic Academy
"Games are a simple yet powerful way to strengthen the mind, because they provide cognitive and social engagement. Trap Wars has added value because it connects players with their community"